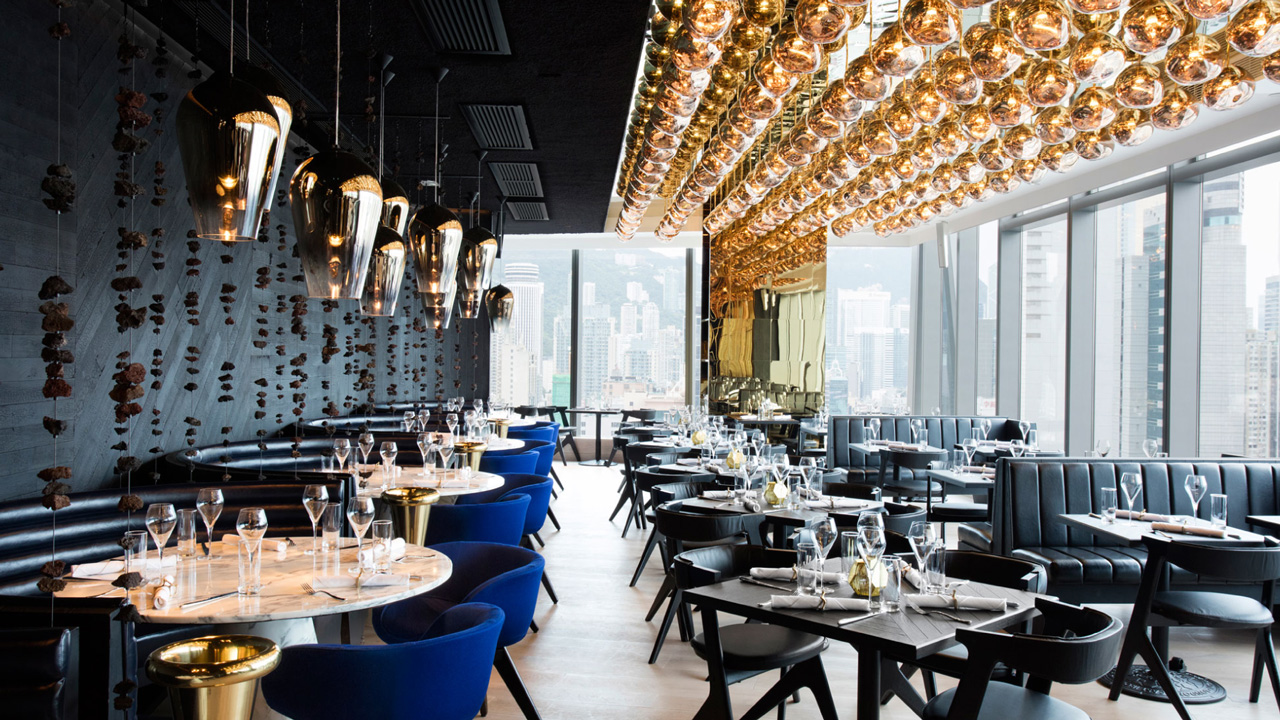 ALTO Bar & Grill
31/F, V Point, 18 Tang Lung Street, Causeway Bay
$$
Today: 12:00noon - 03:00pm, 06:00pm - 11:00pm
31/F, V Point, 18 Tang Lung Street, Causeway Bay
Mon to Sun

12:00noon - 03:00pm
06:00pm - 11:00pm
ALTO – Aspires to Great Heights - Perched on the 31st floor of the stunning V Point Tower in Causeway Bay, ALTO, with its breathtaking views of Hong Kong, features a classic grill menu with a modern twist.

Internationally acclaimed designer Tom Dixon's Design Research Studio have crafted a venue of infinite beauty, encompassing the stunning views across Victoria Harbour and features influences of the elements of stone, wood, fire and water.

The restaurant introduces the culinary skills of head Chef Mike Boyle, previously of Bistecca, who has created a menu featuring the finest grill items of exclusively sourced beef, an eclectic array of starters and salads and creative side dishes all with a wrap of decadent desserts.

Supported by a superb range of wines from some of the world's most respected vineyards and a creative assembly of cocktails, ALTO presents a stunning location to embrace uninterrupted views across Hong Kong while indulging in a pleasurable dining experience.