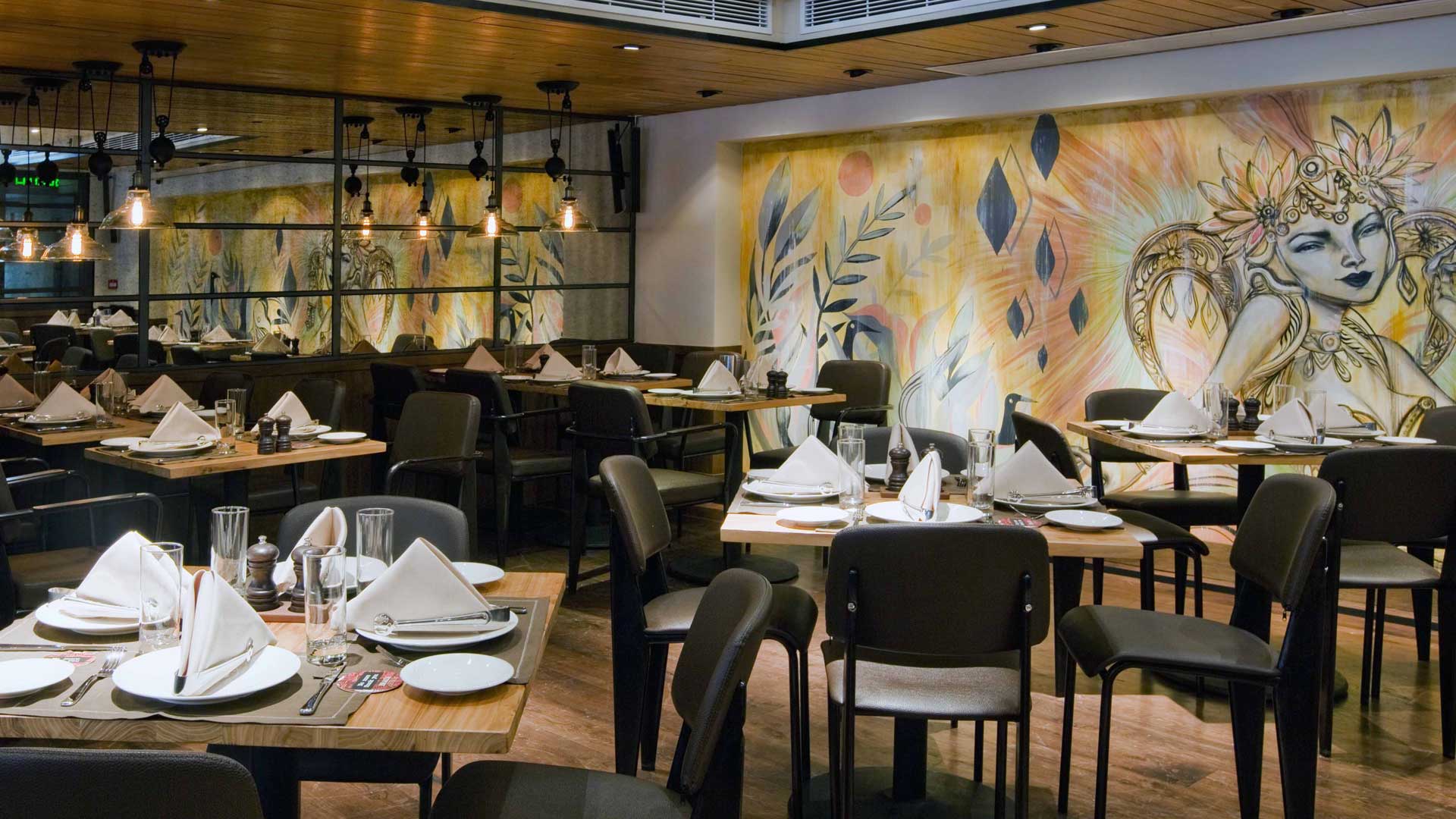 Braza Churrascaria Brazilian Steakhouse
3rd Floor, Grand Progress Building, 15-16 Lan Kwai Fong, Central
$$
Today: 12:00noon - 03:00pm, 06:00pm - 10:30pm
3rd Floor, Grand Progress Building, 15-16 Lan Kwai Fong, Central
Mon to Thu, Sun

12:00noon - 03:00pm
06:00pm - 10:30pm

Fri, Sat, PH

12:00noon - 03:00pm
06:00pm - 11:00pm
BRAZA CHURRASCARIA BRAZILIAN STEAKHOUSE

BRAZA Churrascaria (CHOO-RAH-SCAH-REE-AH), some times difficult to pronounce but always easy to enjoy.

EAT DRINK LAUGH ENJOY – this is the style of Braza where Churrascaria, the name used to describe a restaurant that serves meat, mostly grilled, and Rodizio - the method of serving different cuts of meat, that originated from the south of Brazil in the early 1800's, are proudly on show for guest's to relish.

For fabulous fun dining with a Brazilian accent, Braza is the next best thing to flying down to Rio.... enjoy a trip to Brazil without leaving Hong Kong - the ultimate all-you-can-eat dining experience.

The concept is to serve a wide variety of different cuts of meat, chicken and seafood in succession, to each diner individually right at their table, thus there is no traditional menu, as Braza features an all-you-can-eat continuous tableside service.

As you dine endlessly on Brazilian fare, our in-house wine connoisseurs select the perfect pairing from our extensive, award winning wine list, or sip on a freshly-made signature cocktail - the Caipirinha.